We offer some of the lowest prices in the region for the best value! *
Sewing and fabric scissors, kitchen shears, household scissors:
All other scissors, except beauty-salon or pet-grooming shears:
Beauty-salon or pet-grooming shears (convex scissors):
$7.00
(machetes or double-bladed items may be extra)
*Common Market (Frederick) co-op members: Present valid membership card to receive $1.00 off each item!
**Award-winning knife sharpening! Rod won Second Place in a national sharpening contest sponsored by Sharpener's Report.
Drop-off sites
Prices are as above but must be prepaid by cash or check only. All items MUST be packaged or wrapped securely in a dish or bath towel, pillowcase, padded envelope, or box (no plastic bags). Attach or include your name, address, and telephone number, and include payment.
Items must be prepaid with check or credit card number, using this form (print and fill out, include with order). Pack items so that pointed blades and sharp edges are secure and protected. Ideas include wrapping in a towel or wrapping each knife in several sheets of newspaper, completely enclosing and protecting the points of each blade so that they don't poke through packaging. Do not use packing Styrofoam peanuts or plastic or paper bags. We will return your items using the same shipping you used.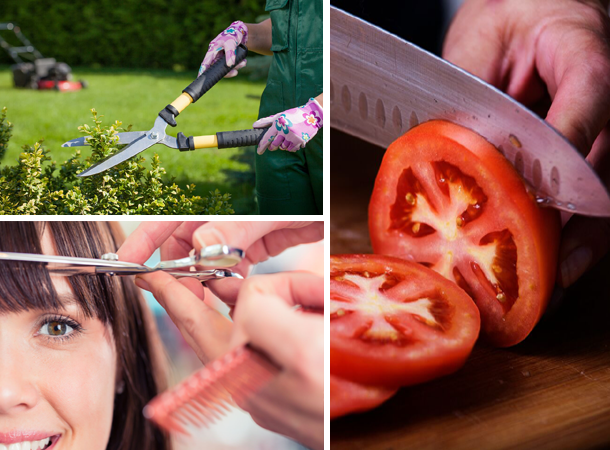 All work: Satisfaction guaranteed or your money back.