Serving Frederick and Central Maryland
We are continuing to operate during the pandemic, but only by appointment in Frederick, MD, or by mail order. For an appointment, please contact us at
rod@rodssharpening.com
, or call
571-379-6452
. The mail order form is
located here
.
Have your knives become dull and unsafe to use?
Do you dread having to fix healthy meals because it's too hard to chop up all that fresh food?
Did someone use your good scissors on plastic when they were meant only for fabric?
Are you a hair stylist whose scissors are pushing hair instead of cutting hair the way they should?
Are you looking at your garden and thinking that your chores would be so much easier if your tools were sharper?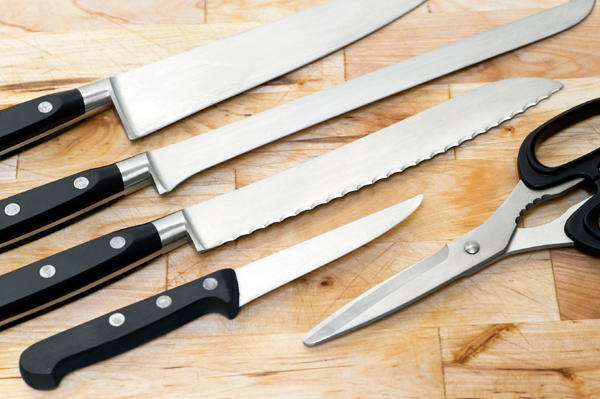 We have five ways to serve you!
Mobile sharpening — We will come to you! We charge a $100 minimum for travel to residential and commercial customers in Frederick, Carroll, Montgomery, or Washington Counties, Maryland.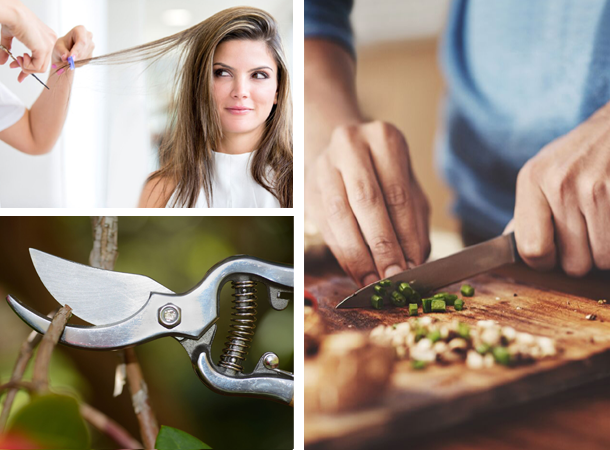 2020 Farmers Market Schedule
(Note: we are not setting up at any 2020 farmers markets until it is safer for us to do so. We hope to return later in the season. However, the markets are all open – Please check our
Facebook page
for status)
Olney Farmers and Artists Market / Olney Crafts Market – Sundays from 9:00 to 1:00, May 10 through November 1. No market May 31 or July 26.
https://www.olneyfarmersmarket.com and http://olneycraftsmarket.com
Shady Grove Farmers Market – First and third Wednesdays from 11:00 to 2:00: May 20, June 3, June 17, July 15, July 29, August 5, August 19, September 2. https://www.milkladymarkets.org/shady-grove.html.
Mount Airy Main Street Farmers' Market – Second and fourth Wednesdays from 3:00 to 7:00: May 13, May 27, June 10, June 24, July 8, July 22, August 12, August 26, September 9, September 23.
http://www.mountairymainstreetfarmersmarket.org
Capital Quilts
Drop off by July 28, pick up on July 30 at 15926 Luanne Drive, Gaithersburg, MD 20877 (convenient to Shady Grove exit off I-270). Both drop off and pickup are being done using curbside services Mon-Sat 11 am-5 pm and Sun 12:30 pm-4:30 pm. Call the store at (301) 527-0598 from your car when you arrive. Please see our drop-off instructions for securing your items safely and providing payment. More information about shopping at Capital Quilts may be found on their website.
The Common Market
Date to be determined—watch this space! 5728 Buckeystown Pike (Evergreen Square), Frederick, Md. Same-day service. We are proud to be one of Common Market's Community Partners! Show your Common Market co-op membership card and receive $1.00 off the sharpening of each item.
The Quilters Studio
Date to be determined—watch this space! 9600 Main Street, Unit L, Fairfax, Virginia 22031. Drop off the day before (see drop-off instructions). Same-day service; however, in case of inclement weather, items may be returned on the next business day.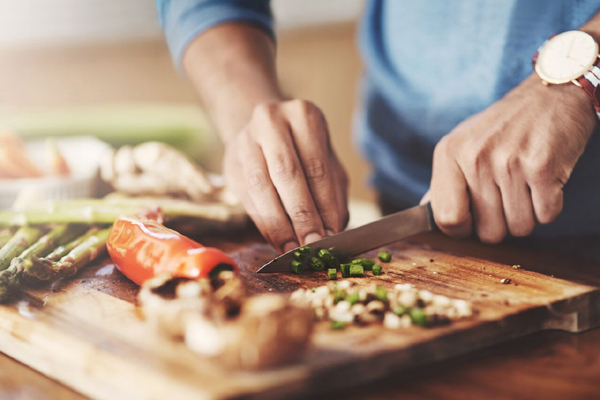 Our knife sharpening won Second Place in a Sharpeners Report contest in Hickory, N.C. in 2015. Unlike some other sharpeners, we use a guided system that guarantees accurate angles.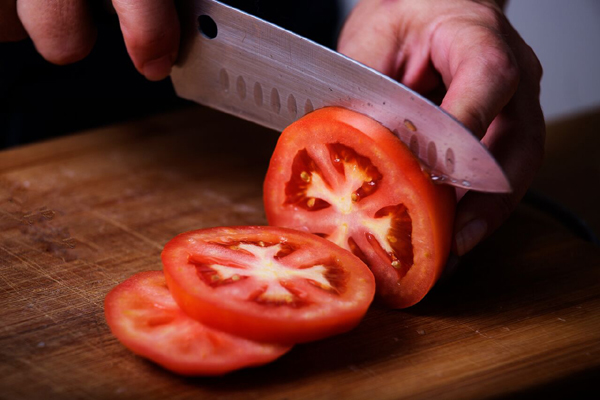 Just about all diets feature fresh fruits, vegetables, or meats. You'll need a sharp knife to cut up all that wonderful food!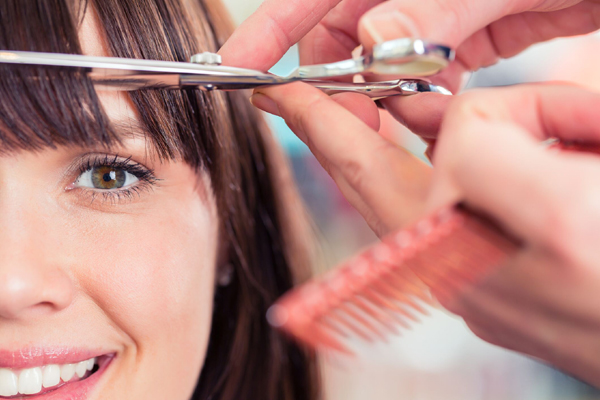 Salon shears should cut hair, not push it. Properly sharpened shears are easier on stylists' fingers and wrists, too!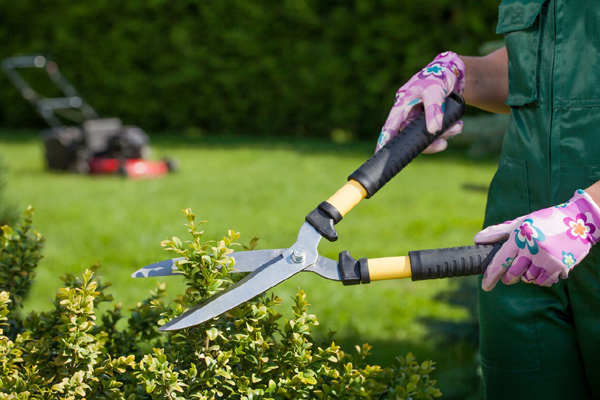 Spend less time on gardening chores and more time admiring the results. Sharpened garden tools are much easier to use!